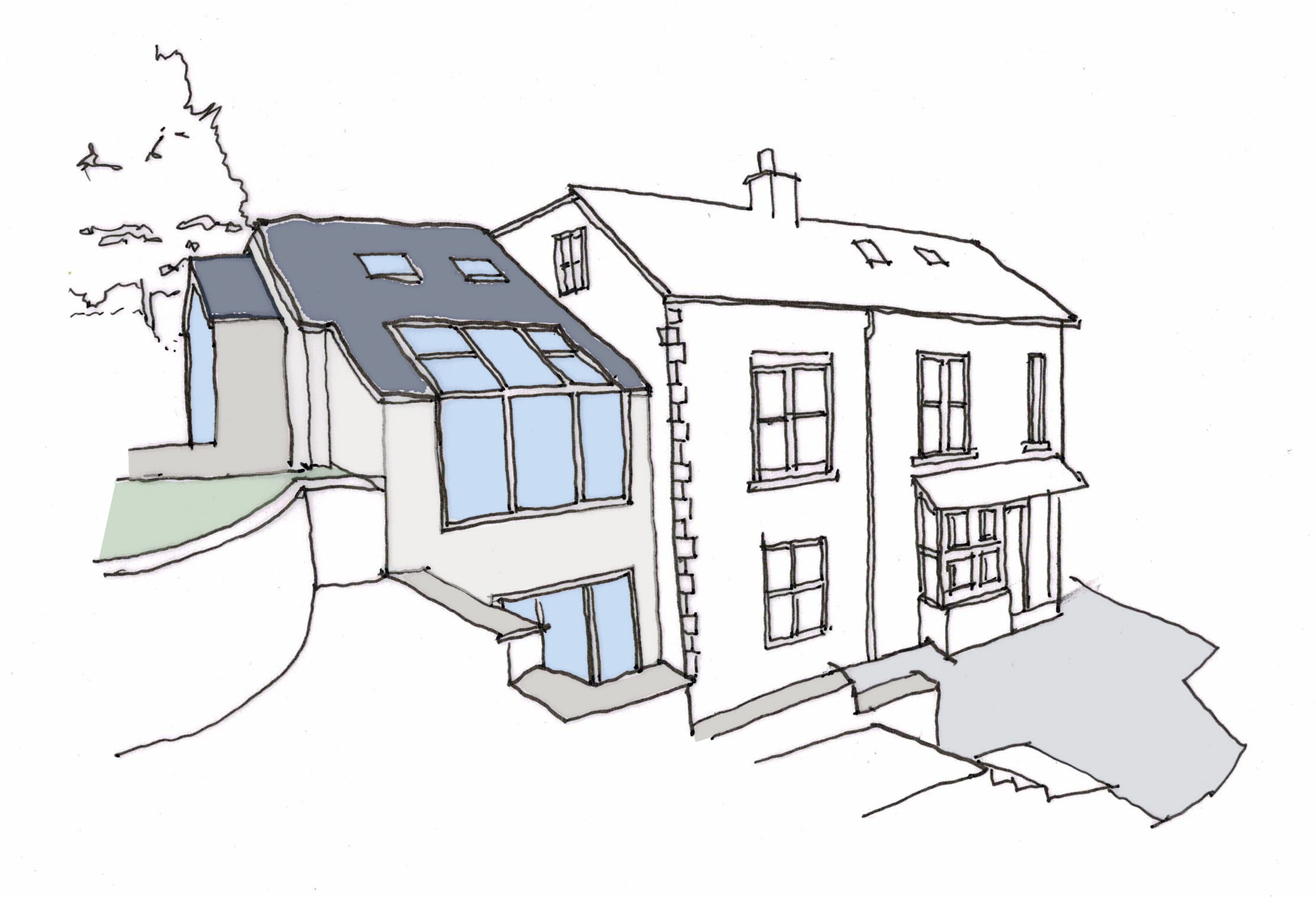 WINDSOR COTTAGE: status completed
A healthy and sustainable construction project I designed and procured in Nailsworth, Gloucestershire for ADW.
Client Testimonial "We all particularly enjoy working in the mezzanine study area, the sense of light and space feels great. Also thanks Debbie for making a success of a difficult project, the design is exactly what we needed".
PROFILE
Debbie Sian Bathurst-Elliott BA(Hons)Dip.Arch RIBA
Director AT Studio Be Architecture Ltd.
As a Chartered Architect my objective is to design and implement energy efficient, healthy and comfortable buildings.
Further to gaining BA(Hons)Architecture & BArch at University in Liverpool, I worked for 5 years in practice for the renowned Architect and author Christopher Day and then Julian Bishop a like-minded Sustainable Architect in Pembrokeshire, West Wales.
As a practising RIBA Architect, I have over 10 years' experience working for Austin Design Works, formerly David Austin and Associates, ADW/ DA&A in Nailsworth, Gloucestershire.